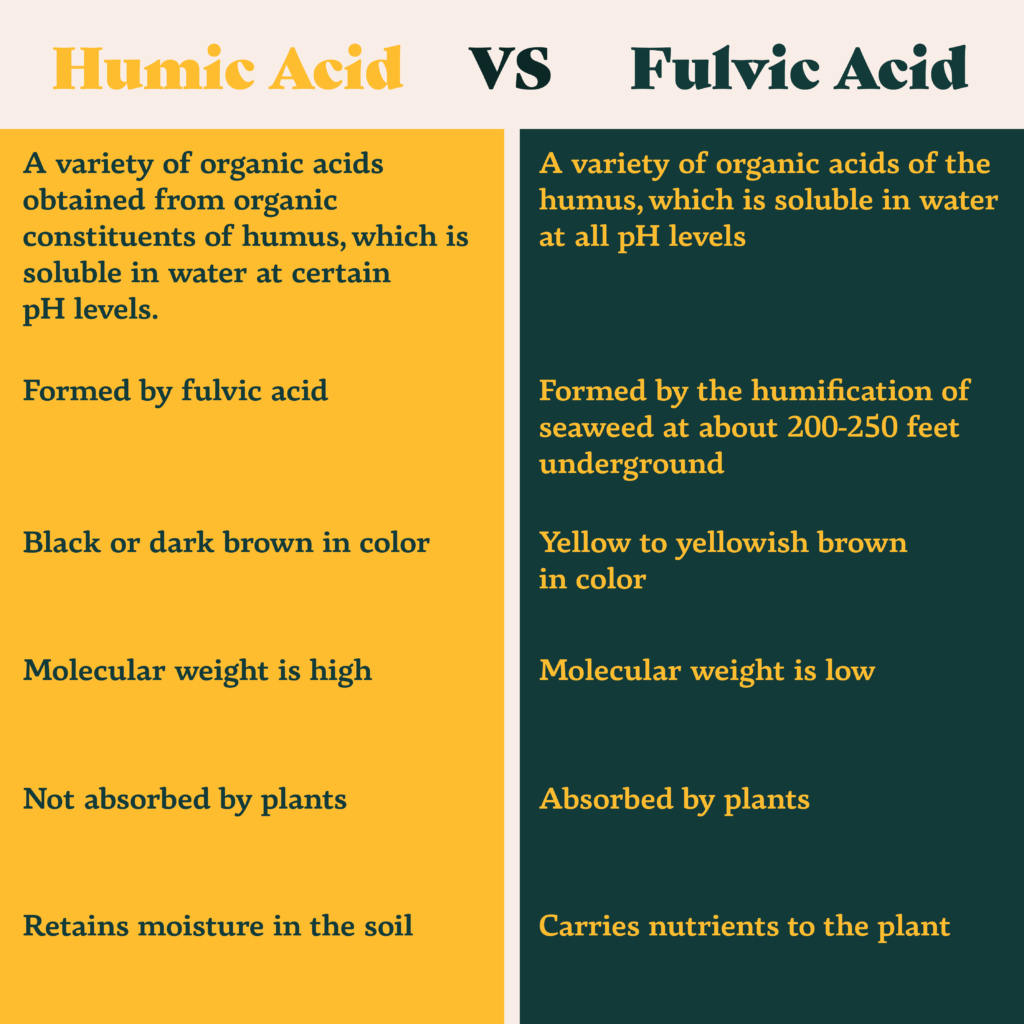 Why use it?
Humic and fulvic minerals found in fertilizers can work in harmony to "beef up" or boost plant growth. While Humic acid naturally improves your plants soil and growth, Fulvic acid works to help your plants uptake in moving nutrients more effectively. This is both cost effective and time efficient. Who doesn't need more time to hang with their buds right?
What is humic and fulvic minerals?
Humic acids are larger molecules that excel in performing when in your soil. They encourage plants to thrive in their optimal/ideal growing environment. Humic acids are fully decomposed organic matter. This essentially is old life bringing in new life.
Fulvic acids are smaller molecules that work awesome in both, soil and foliar, applications. Fulvic acid is produced through geochemical and biological reactions. These molecules are responsible for transferring vital nutrients through the cell membrane of plants. Fluvic acid can often be found in soils, compost, marine sediments, and sewage.
Humic and fulvic acids work in tandem to help boost the plant and help in increasing your crop's yield. Much like terpenes and the entourage effect!