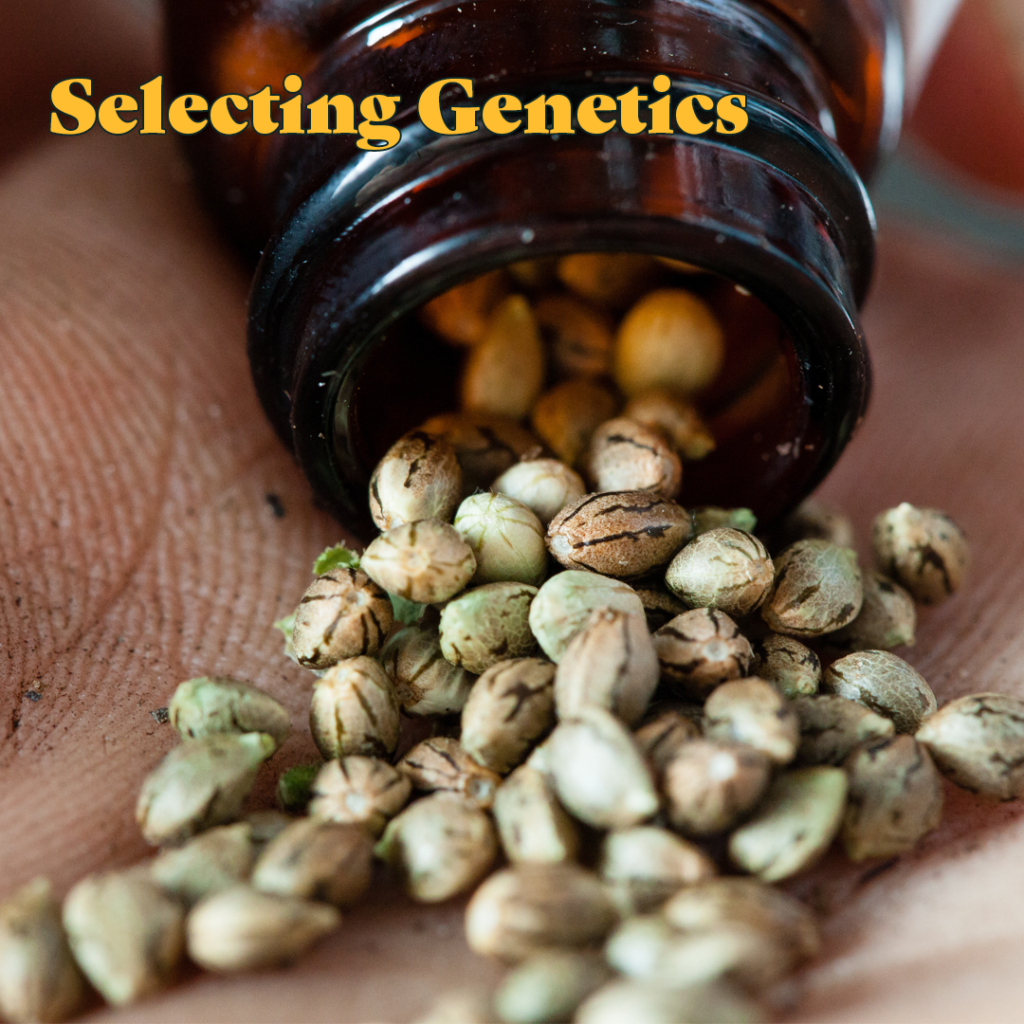 Know before you grow!
Know your product goal! Is your goal Potency? Flavour? High yields? Medicinal effects?
Know your environment! Is it suitable for tall plants or more compact shorter plants?
The product you produce starts with your goals and your environmental capabilities!
Know what could happen if you choose the wrong genetics! Some possibilities are mutations, warping, flowering problems, and poor germination rates, along with a flower you just are not happy with!
Know your plant! Do your research on the type of cannabis seeds/clones you will be acquiring. Different strains provide different and unique effects (taste, color, looks, potency and yield) and therefore also slightly different "medicinal effects".
Know your Strain (Indica vs. Sativa)
| | |
| --- | --- |
| Indica | Sativa |
| Height : small, 1 – 4 feet | Height : tall, 4- 15 feet |
| Nodes : long internodes between branches | Nodes : short internodes between branches |
| Leaves : thin, long, pointy leaves | Leaves : wide, short, rounded leaves |
| Blades : between 6-12 blades per leaf | Blades : between 3-5 blades per leaf |
Pure Sativa plants create a so called head-high when consumed, while pure Indicas have more of body – high, giving us the typical couch-lock effect. Today's strains are almost all Hybrids. So we define them as Indica- or Sativa-dominant Hybrids. When describing strains 60/40 or 50/50 is usually the ratio for most Hybrids: which would mean f.e. 60% Indica genetics and 40% Sativa genetics, but this is all based on breeders' results.
Tip :
Autoflower plants contain genetics that flower based on the plants age rather than the light cycle. This is very useful for cultivators working with small spaces or who need a quick outdoor crop! An autoflower plant is ready to harvest after 3 months!
Once you know, you can grow! Go ahead and choose your match made in heaven, and get ready to grow! Visit a seedbank, Ontario Cannabis Supply Store or a Local Dispensary with knowledgeable staff to get some awesome seeds with great genetics!