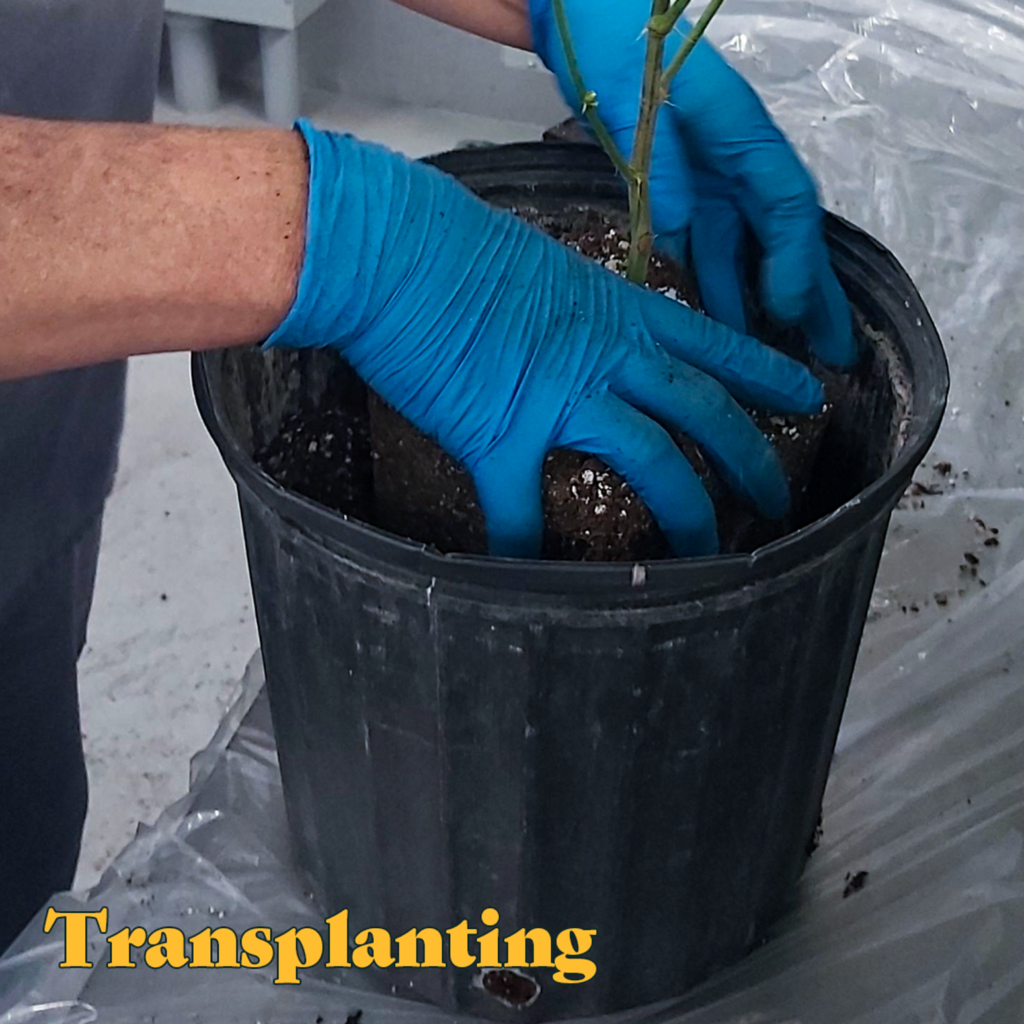 Why not just one big pot?
The root system requires oxygen for aerobic respiration
Not all seeds will germinate. Soil for seedlings varies from flower soil.
Easier to regulate nutrients, water, pH and all other factors as needed when using smaller pots.
Once rapid growth starts, roots will need extensive room for growth, if they become restricted they will become rootbound – making absorption of nutrients difficult.
Feed your smaller plants 1-2 days before transplant
Plants typically are ready for transplant when they need to be fed once a day (in 6 inch pot )
Ensure the medium is not cold when transferring as this could cause transfer shock to the roots
Young root hairs are sensitive to high nitrogen levels
Best to inoculate your soil for bacteria that may cause fungus growth
good to always give your plant a drink of vegetative fertilizer after transplant is complete
Tips:
add a little Epsom salts to the base of your transplant mix! Epsom salts trigger chlorophyll production, which allows for better nutrient absorption and in turn promotes healing. Also a foliar application a few days after transplant helps immensely.
How to Slide your plant out of your smaller pot? Massage the base of the smaller pot, ensure soil is firm and together solid around the roots (this is why it is best to feed few days before), quickly but gently turn pot upside-down and the plant should slide out.
You are now ready to plant in your garden, or larger pot, ¼ soil should be already placed in your pot, once plant is placed add the rest of your soil. When your plant and the rest of the soil is in place, give pot a gentle shake, or using your hands compress the soil around firmly but not to tight.