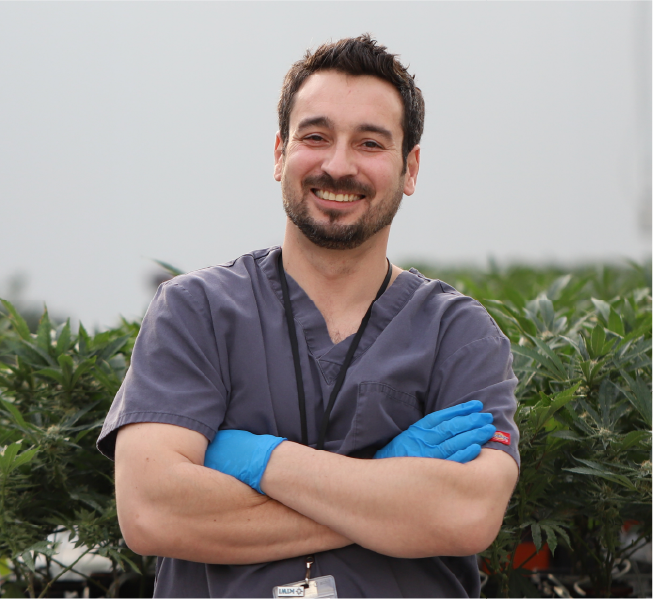 Meet Dan
Dan's passion for microbiology, combined with his deter-
mination to cultivate the most unique and pungent strains
on the market are a result of bud-tending and breeding in
some of the most prominent weed cultures around the
globe. From Amsterdam, to Barcelona, he's seen, curated,
(and smoked) it all. From strain-hunting in the nineties, to
publicly displaying his love for the entourage effect, Dan
has evolved into a world-renowned weedologist that Mari-
cann is proud to call a Master Grower.